Miri diving articles goes here.
Dive Map of Miri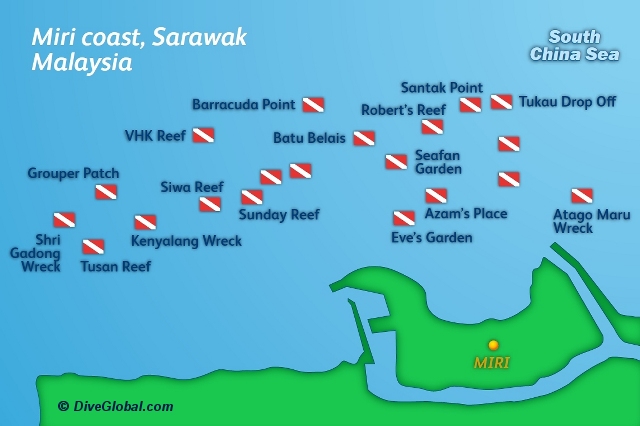 Sri Gadong Wreck
This 30m cargo ship is a favourite dive site for local divers.
Atago Maru Ship Wreck
WW2 Japanese merchant ship lying north of Miri (off Lutong).
Kenyalang Wreck
One of the first artificial reef in Malaysia, this is a abandoned oil rig.