If you want to go scuba diving, the town of Semporna does not offer you many possibilities, but you can easily reach one of the best diving sites in the world: Sipadan, Mabul and Kapalai.
This is what makes Semporna so special, the fact that you can enjoy an urban environment and take advantage of the wonders of nature by taking a short trip to one of the islands including the islands of Tun Sakaran Marine Park.
If you choose Semporna diving, you will surely have a great experience by checking out a different island every day.
Dive Map of the Semporna Islands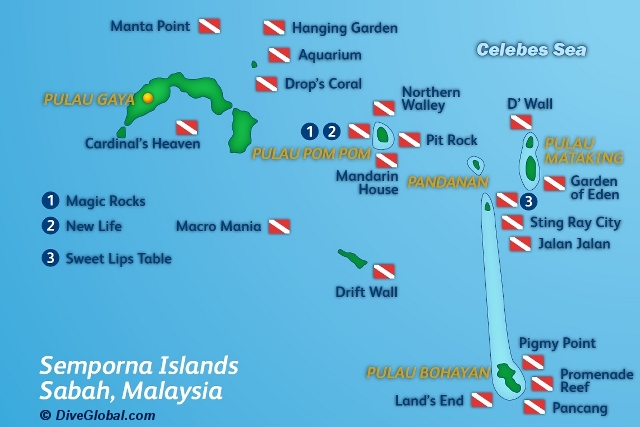 Travel tips
Feeling inspired and raring to go? Check out our Semporna travel guide and start planning your next diving trip!