In the heart of Sulu Sea lies a National Marine Park called Tubbataha Reef. This reef is home to a few of the finest dive sites in the Philippines. This reef is also recognized by UNESCO as a World Heritage Site. An amazing number of different marine animals are found in this site such as spiny lobster, colorful reef fish, manta rays, turtles in shallow waters, and jacks, Moorish Idols and snappers in the deep. The coral walls are filled with sea fans and sponges. The waters here are patrolled by tunas, barracudas, reef sharks, groupers, Manta ray, Eagle Ray and sometimes hammerheads. This place is best to dive via liveaboard from March to June.
Dive Map of Tubbataha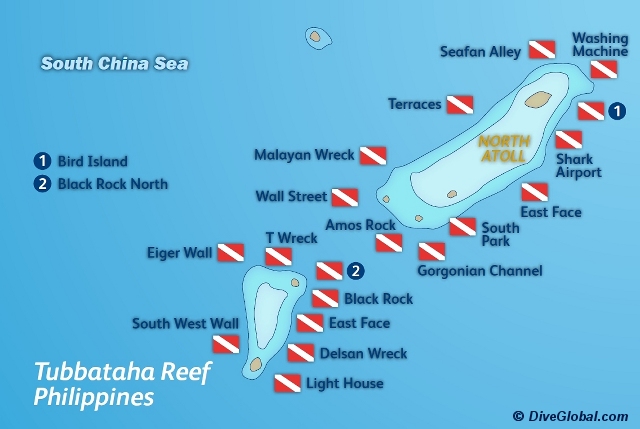 Travel tips
Feeling inspired and raring to go? Check out our Tubbataha travel guide and start planning your next diving trip!